Craftybase: An in-depth review for creative bean counters
I have a small confession. I love metrics and numbers. Craftybase is full of all sorts of interesting data. As a data lover, I am known for my infamous spreadsheets and lists. In my career I have spent a lot of time with data. I am a big believer good analysis is the foundation of all healthy business decisions. Without measuring key data points such as your sales numbers, profit margin, or even marketing return of investment (ROI), we don't know how we are doing. We won't know what to change if something isn't working. Numbers are just a necessary evil.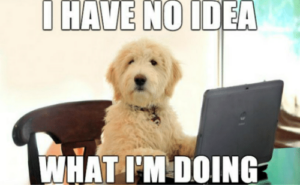 When I started this adventure of a handmade business, I couldn't resist but to track from the start. I initially created an MS Excel spreadsheet of what I spent, what I was making, and what was my bottom line for profit on every product. Although it proved worthwhile for about a month, I ran into a major snag the first time I started selling. As sales came in, I couldn't keep up. I felt overwhelmed. I knew I wasn't factoring my profit correctly with things such as labor and shipping. I had no idea where I stood and I didn't like it. Although I created multiple tabs of different spreadsheets, it seemed like it was getting out of control. As someone who is very proficient in MS Excel using advanced calculations and pivot tables, even I was finding this clunky spreadsheet method to be WAY more complicated than this needed to be. I was spending too much time doing manual entries or fixing calculation errors. I was ridiculously frustrated and could see how my fellow handmade business owners also felt the same. I knew I needed to find a better way.
As a lover software technology, I started Googling. I knew there was software out there such as Quickbooks, but I wanted to ensure I did my due diligence from the start. That's when I stumbled across a software called Craftybase. What was most intriguing to me was this is designed just for makers. Although other programs may work, I appreciated the fact, this was JUST for me. I was also really interested was the automated integration to ecommerce platforms such as Etsy, Shopify and WooCommerce (what I use). My hope was this would cut down on all the manual entries, thus saving me time. So I decided to try their 14 day trial just to test it out.
Initial Thoughts of Craftybase
When it comes to software I always judge a book by the cover. Is it pretty? Does it make sense? I was pleasantly pleased that the navigation of Craftybase was very easy to understand. I synched my shop and like magic both my products and sales uploaded into the website. The software is structured as such:
Products: what I make – this automatically synchs with your store. When you list a product for sale, it carries over to Craftybase.
Components: Although I haven't used this option, this is an area to create something to make into something else. Example: If I want to make doggie gift baskets, I may create a component called "basket". Included in the basket maybe the basket itself, ribbon and shredded paper. This basket can be used to build other products like a puppy basket gift set. 
Materials: This is an area for the raw materials you buy. What is really nice is you can tell how much material you have in stock and if you are running low.
Orders: This also synchs with your store. When an item is purchased, the order will pull over the costs to make your item and how much profit you really gained from that order.
Expenses: this area is where you enter in all of your material and non-manufacturing costs such as marketing, tools, and operating expenses.
Manufacture: this is where you build your product based upon the materials you purchased. The best feature is the ability to add how much time it takes to make your item! Like many makers, we often overlook our labor costs and under charge for our handmade items.
Reports: As a numbers girl, I love the reporting function in Craftybase! One thing that is nice is the Profit and Loss report and the Schedule C. Now that we are coming on tax season, I'm not scrambling trying to figure out my numbers. It also has nice features like material reports, what is my most popular product I sold, and product stock reports so I can cross reference what I made with what's in my shop. 
Getting started with Craftybase
Despite the fact there is some very solid automation, there are still some manual entry I needed to do. Initially, I was perplexed on how to get started until I read the very good Craftybase Introduction Guide. Also Craftybase Facebook group is also very helpful to post a question and get advice directly.
The simplified version of how to use Craftybase is this:

Step 1: Enter your expenses and create your materials
When expense are entered, you will build your materials. You set the unit types you want to track such as by yards, each, pounds etc.
Step 2: Create your products
Once your materials have been loaded, then the fun begins! You will need to "create" each product by adding the materials together. Using a "recipe" is very helpful if it's an item that you use the same exact materials all the time. With recipes, when you make duplicates, you can create the manufacture at a click of a button. Recipes are also very helpful to estimate how much profit you will be making either by selling at retail or wholesale.
Step 3: Monitor and adjust!
When sales come in, I review my Craftybase numbers to make sure they all are reporting a profit margin. Sometimes I have found where they don't have values. After discussing with their help desk, I discovered that you MUST ensure that the manufacture date is before the date of sale.
Overall Review of Craftybase
Pros: After the initial set up and trial period of using this system, I fell in love! I like the fact that when I list a product, it carries over. I really like that I can assess how much I should charge by factoring in all of my expenses. Now that it's also tax time, their reporting of key tax reports such as my profit and loss and schedule C is automatically calculated for me.
Cons: I will admit, there is a bit of a learning curve. It took some trial and error. If you have ALOT of materials, the initial load maybe bit of a daunting task. Have faith – provided you stay on top of it when you make the purchase, you will be grateful at the end of the year during tax season.
My Craftybase Workflow
Every Sunday with my AM coffee, I spend about 30 min entering expenses, creating new products I made that week, and reviewing my numbers from the sales of the week. Sundays are my day of paperwork! Once a month, I generate inventory reports to make sure I captured everything and adjust as needed. Total time for bookeeping per month is about 4 hours. Considering I was spending that time weekly, I'll take it!
For more information about Craftybase please visit https://craftybase.com/
Don't forget to follow us on Facebook or Instagram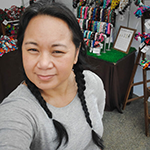 Dog Mom, traveler, foodie and canine crafter. Kimberly is dedicated to enriching the lives of all dogs. She is inspired by her Two Idiot Balls of Fluff, a hyperactive white husky, Koda and her senior beagle, Winnie. Kimberly is passionate about sharing with you all the things she learned raising her two fur babies.