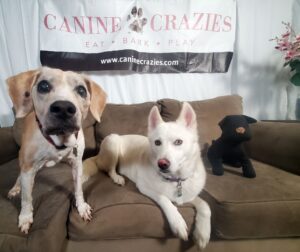 Canines on the Couch is an informational weekly video series where Canine Crazies, the Idiot Balls of Fluff and Bruno the Dog Prop share with you all things dog!
Where to watch Canines on the Couch
Topics include but not limited to doggie education, dog friendly recipes, canine crafting, book reviews and much more! The girls and I may not always be on the couch… but outside, in the craft room or just kicking it with friends. To watch us please visit our YouTube Channel.
 Canines on the Couch: on YouTube!
Canines on the Couch will now be a pre recorded video series. This is to make room for a monthly live sale called For the Love of Dogs.  Schedule will be published soon!
Upcoming Canines on the Couch
Replays of Canines on the Couch
Would you like to catch the replay? You can watch directly on Canine Crazies!

Subscribe!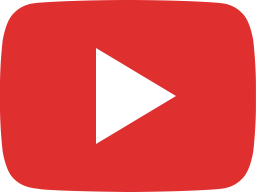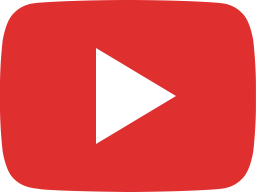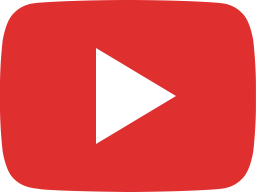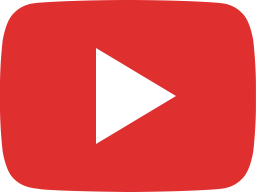 Got a question about your dog?
Have you ever wondered why your dog acts a certain way? Do you need tips about training? How about ways to celebrate the holidays with your dog?  I am always open to exploring different topics all about dogs. As an avid researcher and reader, I love challenging myself to learn more about my favorite topic in the world. Please feel free to reach out to me on social media DM or contact at hello@caninecrazies.com 
Opportunities for the dog friendly community
Would like to be a guest on Canines on the Couch? The girls and I would love to collaborate!  At Canine Crazies, I believe in the power of the dog friendly community. I welcome rescues, trainers, dog walkers, and doggie care providers to share with us your passion, knowledge and expertise.
Coming soon!  For the Love of Dogs Live! Do you make dog inspired products? Canine Crazies is also working on the development of monthly Live Sale called For the Love of Dogs. With collaborations with other crafters, this live sale will showcase all of the fun dog products being created not just by Canine Crazies but fellow makers.
My mission is to spotlight various makers from around the country – ranging from dog mom gifts, leashes, toys, children, home décor and more. If you are a maker of a dog inspired product, I would love to have you participate in the sale! You do not have to be a 100% dog vendor to showcase your dog inspired products.
To schedule a guest Live appearance please submit on Canine Crazies Contact or contact at hello@caninecrazies.com